Sport Photo Gallery, through its long-standing association with the world's leading photographic agency Getty Images, provides imagery in a wide range of materials to sporting facilities for internal and external decoration.
Some of our many clients are showcased within this interior design section - The National Cricket Performance Centre at Loughborough University, Harrow School, LA Fitness to name a few.
Below is a list of facility types where our sporting images have been used for interior design purposes
-Sports Academies, Sports Centres, Health Clubs, Swimming Pools, Military Sports Facilities, Schools, Colleges and Universities, Golf Courses/Driving Ranges, Sport-themed Events, Sports Bars, Hotels and Guest Houses
If your interior design requirements are for a few framed images for a small guest house or for a sports centre looking for large format imagery - no job is too big or too small. For larger interior design projects Sport Photo Gallery will look after everything from initial site visits and surveys to final installation.
All images are either printed in house or via a select group of suppliers with whom we have established a strong relationship built on a commitment to service and quality.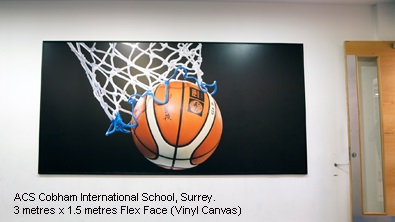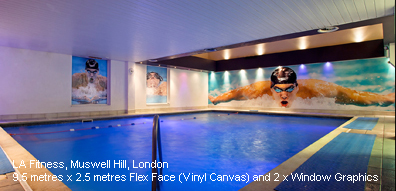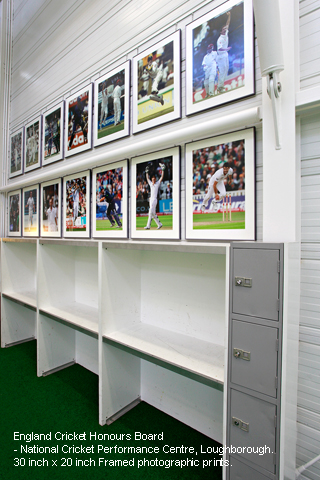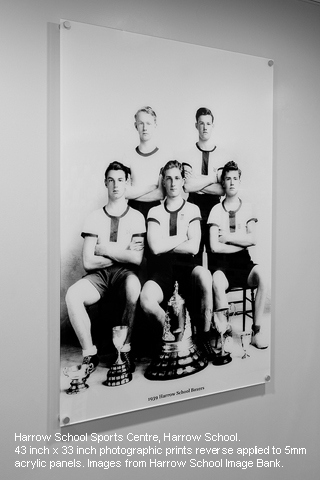 Interior Design Materials Available:
Traditional Prints and Framing
Canvas Prints
Acrylics
Foamcore/Foamex Mounting
Flexface (Vinyl Canvas)
Vinyl Banners
Window Graphics
Dibond/Aluminium mounted
Photographic Prints
Diasec Mounting
New-Science Photos
Sport Photo Gallery have teamed up withScience Photo Library to provide access to their unrivalled archive of Science imagery. With thousands of images covering all aspects of science available - this is the perfect resource for academic and corporate installations. These great images will be available in the same wide range of materials as the sports images. To discuss your requirements please give us a call on 020 8761 8082.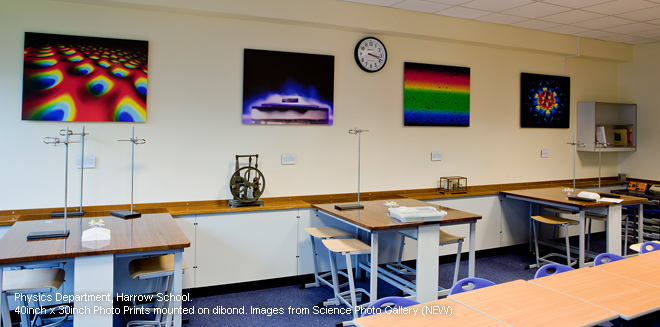 The Sport Photo Gallery website contains around 10,000 images from the Getty Images archives - the selection contains a comprehensive global range of sporting and entertainment images from the last century - including many of sports' iconic moments and personalities and comprehensive coverage of the biggest current sporting events.
Sport Photo Gallery has access to the Getty Images wholly owned material which contains millions of images - If you need assistance with sourcing images for your interior design project we would be happy to help you with this.
To discuss your interior design requirements further or to arrange a no obligation visit please call us on 020 8761 8082.